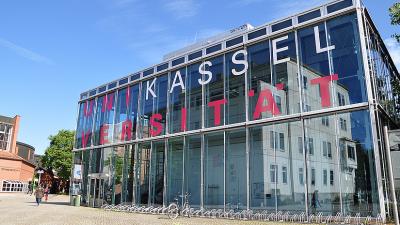 The inclusion of game design elements for economic purposes as well as in non-gaming social processes and activities has generated considerable attention among scholars and practitioners. Designs with game elements enhance the engagement of the audience and may be applied to several aspects of life. Therefore, gamification can be considered as a tool to target a deep transformation of pro-social individual behavior.
In cooperation with Humboldt University of Berlin (Prof. Dr. Klaus Eisenack) research group DeCarbFriends at the University of Kassel organizes a one-day workshop which brings together researchers and professionals across different areas of gamification of individual behavior, especially in food, transport, energy consumption, and recycling. The workshop aims to discuss up-to-date methodologies, results, and opportunities for future research.
We are pleased to announce that Dr. Sebastian Deterding will deliver the keynote speech at the workshop. He is a senior researcher at the Digital Creativity Labs at the University of York and a leading expert within the field of gamification.
Time: Tuesday, 5. November 2019, 11.00 - 18.00
Location: 1 st floor of the Campus Center, Moritzstraße 18, Kassel, Germany
Fees: The workshop is organized to hold 15 papers. There are no fees for the workshop. Costs of travel by train within Germany will be covered by the organization committee.
Submission deadline: Submission of contributions should be sent by 31 July 2019 in the form of an extended abstract of about 1-2 pages.
Paper submission procedure: To submit proposals, please send an email to Ipek.Eraydin@uni-kassel.de [2] with "Paper Submission for Gamification Workshop" in the subject line. By 31 August 2019, the person submitting the abstract will be informed if her or his contribution has been accepted for the workshop. Binding registration for the workshop is by 31 September 2019.
Language: The language of the workshop is English.
Contact: For any questions, please send an email to Ipek.Eraydin@uni-kassel.de [2].