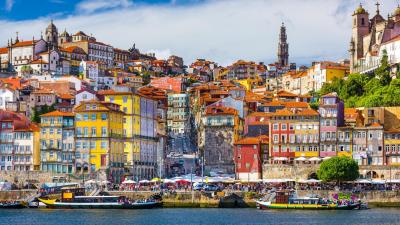 The 19th International Symposium on Dynamic Games and Applications, a four day conference, will be held in Porto, Portugal, June 16-19, 2020. The four day technical program will consist of plenary sessions, invited sessions, and presentations of contributed papers in several topics on Game Theory and its Applications.
Topics
The topics include, but are not limited to the following:
​​​
Onésimo Hernández-Lerma
CINVESTAV
Mexico
Dynamic games and applications
Mean-field games
Repeated games
Stochastic games
Learning and adaptive games
Mechanism design
Evolutionary games
Cooperative equilibria
H-infinity control and robust controller designs
Theory of optimal control and dynamic games
Numerical methods and computer implementation of game models
Dynamic bargaining
Pursuit-Evasion games
Dynkin's game and its applications
Search, encounter and inspection games
Application of dynamic games in fields such as

networking (telecommunications, transportation...)
economics and finance
management and marketing
environment, energy and resource management
biology
social sciences
Plenary Speakers
Onésimo Hernández-Lerma
CINVESTAV
Mexico
Steve Alpern
Warwick Business School
United Kingdom
The International Symposium on Dynamic Games and Applications [2] is a biennial professional event. The first one was held in 1984 in Haifa, Israel. It was followed by meetings in Williamsburg, USA (1986), Antibes, France (1988), Espoo, Finland (1990), Grimentz, Switzerland (1992), St. Jovite, Canada (1994), Kanagawa, Japan (1996), Maastricht, The Netherlands (1998), Adelaide, South Australia (2000), St. Petersburg Russia (2002), Tucson, USA (2004), Sophia Antipolis, France (2006), Wroclaw, Poland (2008), Banff, Canada (2010), Byšice, Czech Republic (2012), Amsterdam, the Netherlands (2014), Urbino, Italy (2016), Grenoble, France (2018).
Co-chairs of the program committee and organizers